Welcome
I would like to welcome all those who visit this website, which is intended to bring the Portuguese Constitutional Court closer to the legal community and to the general public. It offers the possibility of learning more about the rulings of the Court and provides access to an institution that is accountable to the public as guardian of the Constitution and of the fundamental rights enshrined therein.
Like other courts, the Constitutional Court administers justice in the name of the people. The people have the right to learn about the role and activities of the Court.
For the Court to be seen by the people as a cornerstone of constitutional democracy and defender of the fundamental rights protected by the Constitution, it is crucial that everyone becomes familiar with the Court's activities and rulings and not only those within the legal community.
As with other constitutional bodies, it is imperative that the activities of the Court be known to all. This is a condition of the Court's own legitimacy. In every area of the administration of justice, but especially with respect to constitutional justice, it is of the utmost importance to communicate effectively with the public. Consequently, it is vital that these rulings and the legal reasoning that sustains them be made publicly available. Indeed, this has always been a main concern of the Court.
Therefore, this website allows everyone to have a sense of what the Court does and how it works by providing up-to-date, accurate, and easily accessible information. In short, the website strives to provide the public with a better knowledge of this constitutional body and that they may continue to count on their Constitutional Court as the guarantor of the Constitution, of fundamental rights and of constitutional democracy.
Those of us who work at the Court every day to uphold such values will be pleased and proud if this site brings the Court closer to the public. Its aim is to make it possible for the public to gain a clearer understanding of the Court and its decisions as a way of exercising their right to information.
Palácio Ratton, May 2023
The President of the Constitutional Court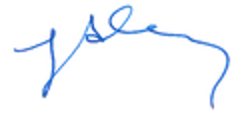 (José João Abrantes)